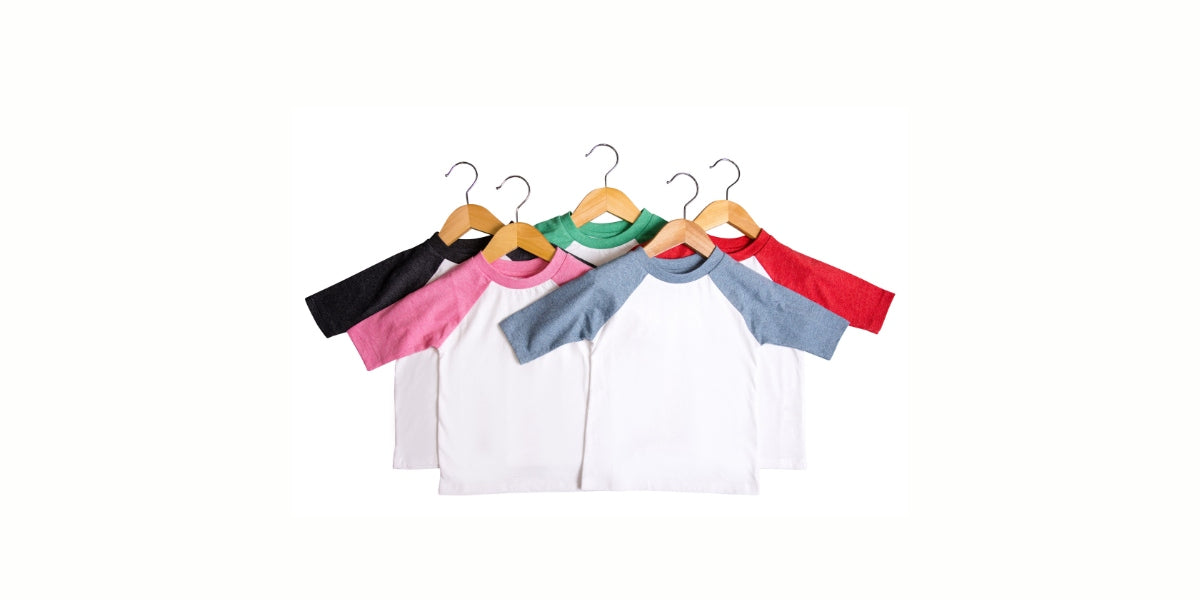 Welcome to Jumpin' Jaks Tees, the home of ethically sourced, eco-conscious kids' blank apparel. Our founder, Hiedi Marr, started in the e-commerce business seven years ago after leaving her Esthetics teaching career to become a stay-at-home mom. What started as a hobby to earn extra cash has now blossomed into a thriving custom shirt brand and blank provider, helping other small businesses achieve their dreams and support their families.
At Jumpin' Jaks Tees, we take pride in building an environmentally friendly brand that not only supports our family but also our community. We believe in creating a business that aligns with our values, and we are committed to building a brand that reflects that. Our dedication to sustainability is reflected in everything we do, from sourcing eco-friendly materials to promoting sustainable practices in our community.
Our TEE-RIFIC Raglan Tee is the perfect choice for anyone looking for comfortable, customizable blank apparel. We use fabrics that are perfect for sublimation, Direct-to-Film, screen printing, and vinyl. Whether you're a small business owner or a parent looking to create unique shirts for your kids, our products are perfect for you.
Thank you for being a part of our journey. We hope that you will follow us on Facebook, Instagram, and Pinterest for design ideas and updates. Please don't hesitate to contact us if you have any questions or if there is anything we can help you with.